Matrix Fitness is part of Johnson Health Tech Canada.  JHT Canada acquired STAK Fitness in 2015 to increase its presence in Canada. In 2020, during the pandemic, JHT Canada finalized the acquisition of Fitness Experience Alberta to do the same with its presence in Alberta.
JHT Canada is now at 62 employees, with a Canadian head office in Montreal and satellite offices in Mississauga (Toronto), Calgary and Edmonton.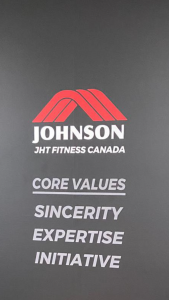 This evolution in Canada has occurred for a number of reasons. The biggest is the commitment to listening to our customers and what the market is telling us.  Throughout the years, this has been the one consistent in the different forms of the organization.
Being part of Johnson has also provided us with a global perspective that was not available before. Seeing what similarities we have in the Canadian market to the European, Asian, Middle East markets as well as the USA, South and Central America.
In 2020, like most industries, we are seeing quite a bit of change in the fitness market and our customers.  I thought I would share with you some thoughts with a regional, national and global perspective.
Here are the top changes happening right now in the fitness market in Canada:
Fitness Centers/Gym are having to go through a massive adjustment.
Fitness centers are investing a ton of resources into providing a safe and healthy environment for their patrons.  Regardless of whether they are for profit or non profit, these centers have had to re-target their spending to disinfecting and a whole new level of education. Education for the operators, the staff and of course for the people they serve.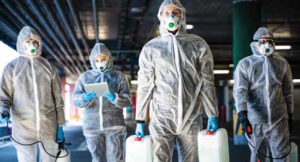 The centers themselves have had this re-direction on their finances all the while having zero or massive reduction in revenue.  Talk about working with handcuffs on?  Needless to say, many have not survived.  Fitness centers in your region will not re-open.
It has been very disappointing and a massive eye opener on how the public perceives fitness centers.  When I say public, perhaps we should say government. In most regions, fitness centers have been grouped with nightclubs and other industries not focused on health at all.
When in fact the argument could be made that offering fitness services to the public are essential services. When we think about it, COVID 19 impacts those with weakened immune systems.  Exercise and a healthy lifestyle improve immune system.
This is not the perception of ruling bodies. Disappointing.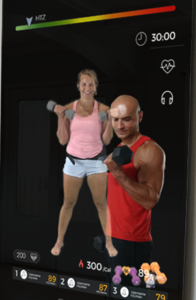 On the cleanliness side, I heard a good point the other day.  The fitness industry is the only business that has been asking patrons to clean up after themselves for years.  Think about it, we have been asked to wipe down equipment, clean our cardio machine after use for years.  That does not happen anywhere else. We don't go to the grocery store and clean our terminal after done.
Sorry, rant over.
On to the next change we are seeing.
The growth of USAGE of digital services by the consumer
Yes, we see peloton at the forefront of this charge, but this is not new.  They have announced a profit for the first time just recently (been around 8 years or so).
P90x, Jane Fonda videos and exercise DVD's have been around for a long, long time.  However, now we are seeing more people tap into the workout at home via these services.
This is forcing fitness pros to sharpen this aspect in their business model. A challenging task. Many have moved over to more online years ago, and they are winning.
Peloton is not the only group in this space.
Lululemon just invested US $5Million in an exercise mirror. This is fitness content, classes etc, delivered interactively through a mirror in your home. *
*You can read more on that in the support article below.
Johnson Health Tech, our company, is developing the same and should be ready for market shortly in Asia and other parts of the world before coming to Americas.
There are other groups. ICON is one of the top companies in the world, and they have a terrific product called IFIT for their products that delivers content through pieces of equipment other than just a bike.
Don't be surprised if this becomes the standard very quickly for home fitness equipment, not just a mirror to Peloton.
The growth of demand for home equipment.
Not being able to go to the gym has led to growth of home workouts.  Early in the pandemic, we saw a rush on dumbbells, weight plates and accessories like toilet paper in the grocery stores.
Now the demand has evolved to higher end equipment. Treadmills, upright cycles, ellipticals, functional trainers etc.
For suppliers who focused on home equipment, this seems like winning the lottery.  The specialty fitness market has declined since 2008.  This is the first influx of spending we have seen since then.  The reality however, is most were caught off guard. Unless their supply chain were locked in, they were sold out in no time.  There are very few who have that supply chain locked in. Those are the specialty retailers who have probably seen in your community for years.
Are home workouts going to continue to grow?
They will level off, but the demand will remain higher than it was 6 months ago.
The influx of fitness suppliers to the market.
This is an interesting and predictable one.
With the increased demand for fitness equipment for home, we are seeing an increase in those of entrepreneurial spirit dipping into fitness equipment supply.
This is the opposite to the thinning of the heard in commercial facilities, this side of the business will expand.
Unfortunately, like most businesses, to be successful requires a little more than just timing.  We are seeing companies source out dumbbells and plates and accessories to Asia for distribution into North America, including Canada.
In theory, this is great. However, with almost all of the fitness equipment manufacturing coming from Asia, there are a number of factors that will dictate the end result when the equipment shows up.
The one key word is WHEN. Lead times are at an all time high.  Asian companies are jumping into manufacturing fitness at a record pace.  (I know , I get 4-5 emails per day soliciting our group for distribution).
With the increased demand for equipment, and increased number of supplier
The reality is quality control is a massive component to providing a great product. For those whom have been in the industry for a while, it has taken years, lots of money and trial and error to find the right product from the right manufacturer with a high quality.
We are already hearing of experiences with product showing up damaged or defective in Canada without even coming off the transport container.
When you add that to distributors having to prepay all orders from Asia, it creates a dicey experiment.
In 2017, Johnson Health Tech doubled down on its USA presence into specialty retail. At the time, many thought it was a bad idea. However, in September of 2020, this has become a brilliant move.  Johnson has always had a home equipment component, since they started manufacturing in 1975.   Other global suppliers who have this diversification will weather this storm quite well.
But let's make no mistake, as Bob Dylan said "times are a changing"
Greg Lawlor
Supporting information:
Here is more on the Lululemon acquisition:
https://financialpost.com/news/retail-marketing/what-lululemons-500-million-deal-to-buy-mirror-says-about-the-future-of-exercising-at-home
We came across a really good article on Peloton:
https://huddleup.substack.com/p/the-fitness-company-everyone-laughed
More on Johnson Health Tech : https://www.johnsonhealthtech.com/ca/eng
More on Matrix Fitness: https://ca.matrixfitness.com/en